Mission :
To ignite interdisciplinary and translational aging research initiatives, contribute to interprofessional geriatrics education, and enhance the quality of person-centered care
Connect the disconnected, Integrate knowledge, Transcend traditional boundaries, and Extend opportunities to others through education and dissemination
Biology of aging & age-related diseases including Alzheimer's disease and other dementias, Behavioral and mental health issues associated with aging & age-related diseases
Health services research & policy approaches to improve access to care & outcomes of care.
Ethnogeriatric and equity-informed approaches to care for racial/ethnic/gender minorities
Opportunities for Future Collaborations:
Connect, Integrate, Transcend, and Extend
Critical mass of interdisciplinary researchers, clinicians, and educators at Rutgers are working in areas of: Alzheimer's Disease and Dementia; HIV and Aging; Mobility and Rehabilitation (including falls prevention and post-stroke therapies); Nutrition and Oral Health; Osteoporosis and Bone Health; Palliative and End-of-Life Care; Primary/Preventive Care and Payment Models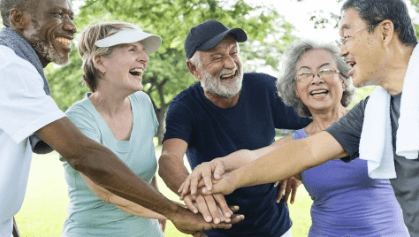 Next Steps :
Outreach to experts in policy, advocacy, and law from Newark and Camden campuses.
Outreach to experts in state government and department of health.
Host monthly center meetings with longer format including: time for networking and fellowship;featured speaker (rotating topic); and mock-review session (papers and grants)
Build community through social activities and community service (after work social; seasonal outdoor activities; community outreach/education/service events)
Build shared history of funding, publication, conference symposia, colloquia/gero-seminar.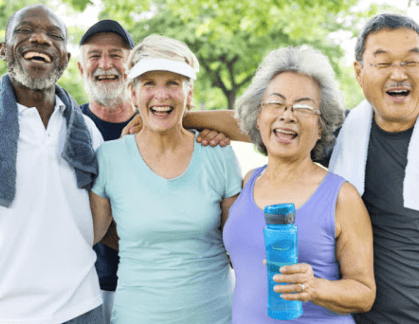 Participation in meetings and scholarly events
Participation in social events and community service/outreach/education
Web site traffic, social media engagement
Selection for Capital Campaign & Endowments
Participation in Rutgers Giving Day
Grant funding, especially to multidisciplinary teams
Publications, especially by multidisciplinary teams
Professional advancement, promotions, and awards to center members